Whaaaaat?! Highline, but indoors? Yep, it's true!
In the Netherlands, it has become harder lately to practice our ultimate discipline: mid/highlining. We've been sent away from a couple of spots, but now we finally got a permanent line in Be Boulder, Amsterdam!
Under the guidance of one of our instructors, you can practice for up to 3 hours on 2 different highlines. Your line time depends on the total amount of people that are present at the session. There is a maximum of 6 participants, shared over 2 highlines (25m and 41m).
For this special installation, we have an expensive insurance with all kinds of certifications & a high deductible, for which we need to save money.
Our instructors are volunteers, and we hope to be financially stable enough with the highline to cover their travel costs.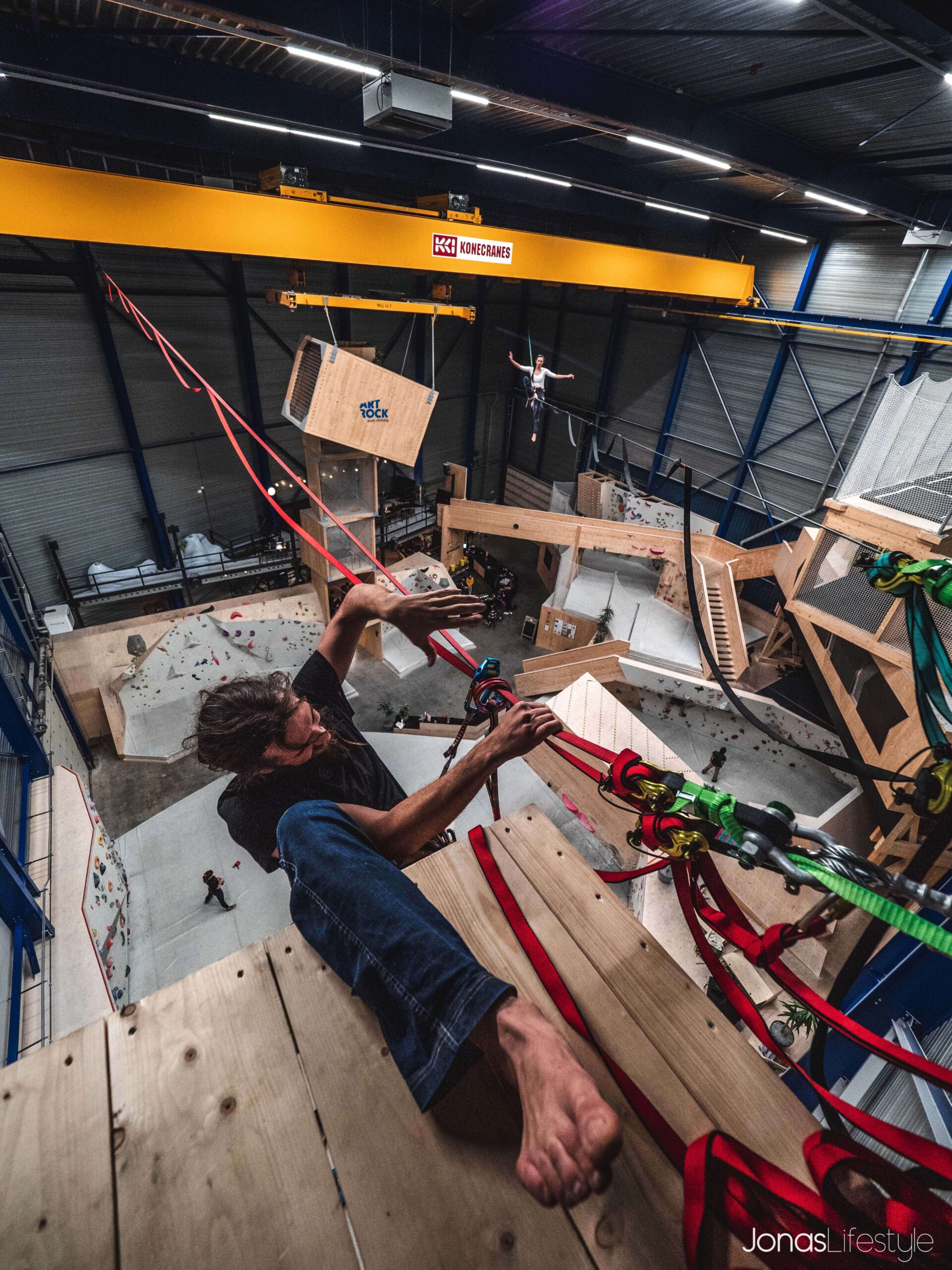 How it works
To be able to book a session, the following needs to be done:
Create an account here
Answer the theory test in the Google Form
Be able to tie a figure-8 knot, show a mantle mount and a leash climb in Be Boulder on the day of the session.
⚠️ If you are not able to do those things, the instructor is allowed to decline your participation. You will receive a coupon code for another day.
Rules
Always listen to the instructor.
If you fail your theory or practical exam, the instructor is allowed to decline you. You will receive a redeem code after getting in touch with info@slackned.nl.
It's not allowed to take anything on the line that could fall. So no jewelry, earphones, phones, mp3 players, sunglasses, caps, etc.
Always let yourself be buddy checked.
You can cancel your session 24 hours before its start, you will receive a redeem code for another session or get your money back.
Pricing & Booking
SlackNED members & subscriptions holders from Be Boulder get a discount. If you are a member of SlackNED we will apply this to your account. If you are a member of Be Boulder we will ask proof to apply this to your account.
1x Highline Session
Member price: €13,95
Non-member price: €16,95
10x Highline Pass (valid 420 days)
Member price: €120
Calendar
Pick an event on the calendar:
Useful skills & Knowledge
How to leash climb
How to mantle mount (get on the line)
How to nicely fall from a highline
How to handle your leash